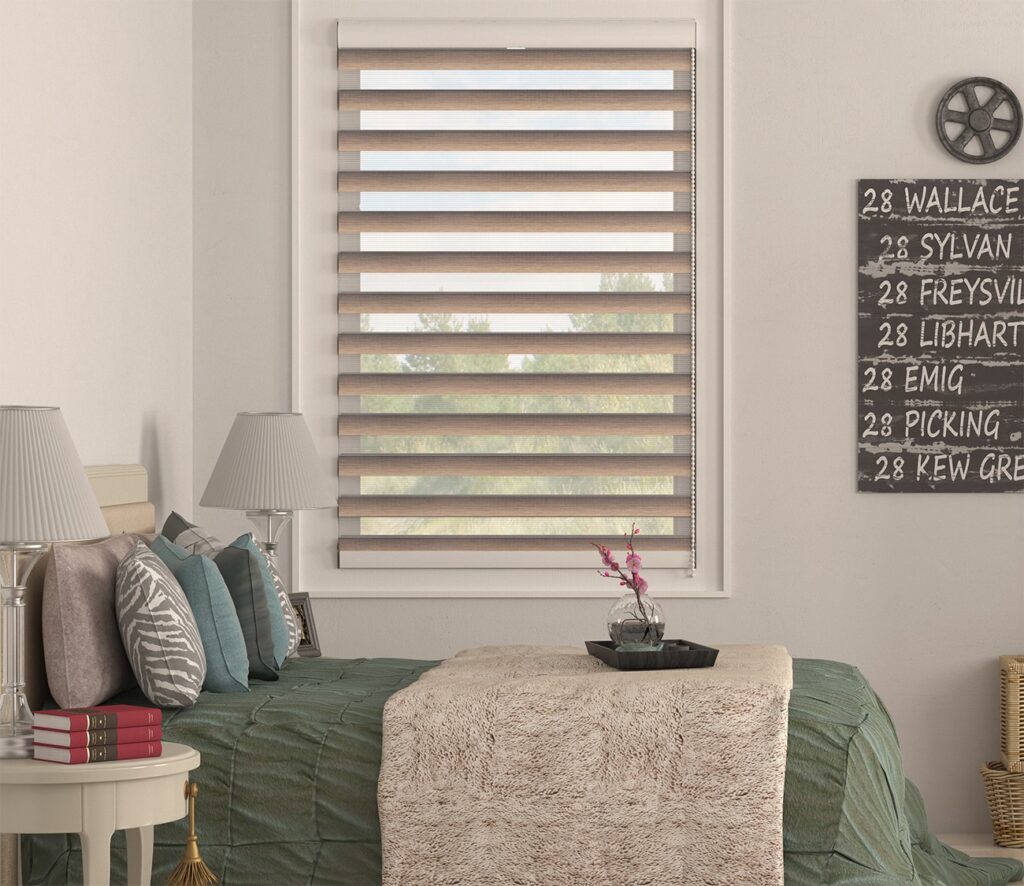 Introducing our exquisite zebra blinds, the perfect fusion of style and function. These innovative window coverings elevate your home decor with their sleek design and unique light control capabilities. Enjoy privacy, filter natural light, and enhance your living space's ambiance effortlessly. Experience the art of window dressing with our premium zebra blinds, where beauty meets functionality.
Light Transition
There are two different light transition options for our Zebra Blinds. Light Filtering and Blackout! Choose the best to control the light amount in the room that suits your requirements well.


Control Options for Zebra Blinds
Click here to learn more about recent regulations in Canada.
Safety wand blinds systems offer a user-friendly alternative, combining the benefits of cord operation with a wand mechanism for safe adjustment. The wand allows you to tilt and raise or lower your blinds with a simple swipe, making it a practical and safe choice for homes with children and pets. These systems provide a seamless blend of style and safety for your window coverings, giving you peace of mind without compromising on aesthetics.
Cordless blinds systems provide a hassle-free and child-safe solution for window coverings. With no cords to tangle or pose a safety hazard, these blinds are operated easily by hand, ensuring a clean and uncluttered look while enhancing child and pet safety in your home.
Motorized blinds systems bring modern convenience to your window treatments. They are designed for effortless operation with remote controls or even smart home integration, allowing you to adjust your blinds with a touch of a button. This not only adds a touch of luxury to your living space but also offers enhanced privacy and energy efficiency, as you can easily manage the amount of sunlight entering your room throughout the day.
Are you ready to meet your new blinds?